Ever since being founded in 1905, Yamasanfujiya Co., Ltd. has carved out more than 100 years of history.
Yamasanfujiya Airport Store, a place we connect with you, has been reborn as TRICOT by yamasanfujiya, and we hope to further create history with you.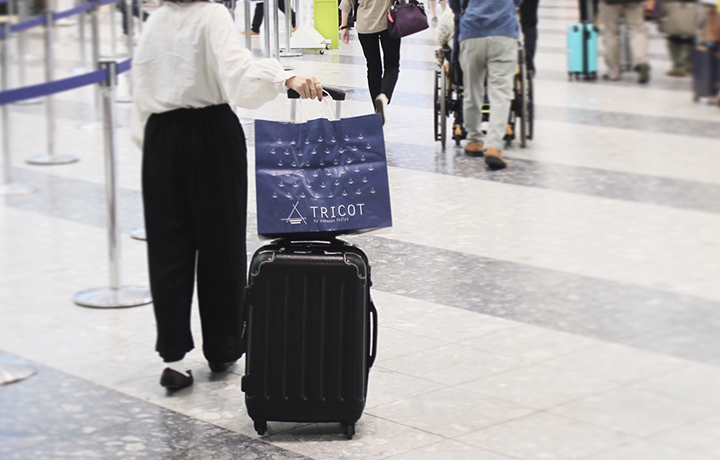 Since beginning in 1905, when the founder Eizo Watanabe set foot into Chitose with the dream of doing business there, Yamasanfujiya Co., Ltd. has entered its 114th year in the present day of 2019.
The founder was involved with the construction of the Chitose Landing Strip in 1926, and by rallying the villagers of Chitose at the time, they constructed a single landing strip.
They then welcomed Hokkaido's first airplane, and it became the starting point for the current New Chitose Airport.
Since then, our business has continued to open stores and it has led up to the present day.
This store, "Yamasanfujiya New Chitose Airport Store" was reborn as "TRICOT by yamasanfujiya" on July 15, 2011 in conjunction with the renewal of Shin Chitose Airport, and has established itself as a place where we can connect with you as you visit the airport.
The store name "TRICOT" is a French word meaning "to weave", and TRICOT by yamasanfujiya was thus named because we do not simply sell products; it was our desire to "create a space that ties people to one another, and weaves together and connects a wide circle of people."
In addition, we decided to leave the name "by yamasanfujiya" with the thought that making things new is not the only important thing, rather it carries on the 100 years of history built by Yamasanfujiya in Chitose until now.
Yamasanfujiya's 100 years of history have been built up by support from you, and as we continue to change along with the times, we hope to build another 100 years of new history with you.
We thank you for your continued support of Yamasanfujiya, and TRICOT by yamasanfujiya.